Unsure? Let us help you to find the right bike rack for you:
Which bike rack is right for you?
When you are preparing for your next bike ride, save yourself the hassle of folding down the back seat or dismantling the bikes by adding a bike rack to your car.
With so many bike racks for cars, it can be tough choosing the best one for you. If your car isn't designed for towing, a rooftop bike carrier or rear mounted bike rack might be the most suitable fit. However, if you would prefer a more versatile option and your car has towing capabilities, a towball mounted bike rack could be the perfect choice.
Take a look at the features for each style of bike rack and we will help you to find the best one so your bikes always have a space on the car.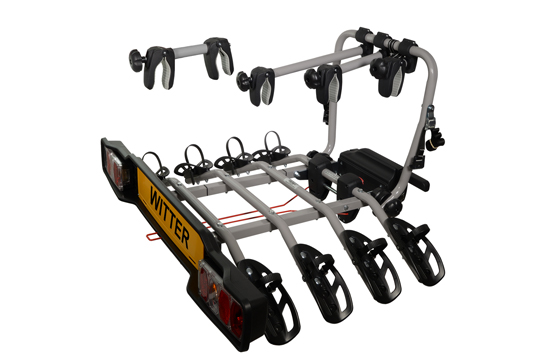 Towbar Mounted
These mount straight onto your towbar. If you want to tow and carry your bikes at the same time, you need to make sure your towbar is compatible.
Aerodynamic with bikes at the back of the car
Quick to load
Carries bikes of various sizes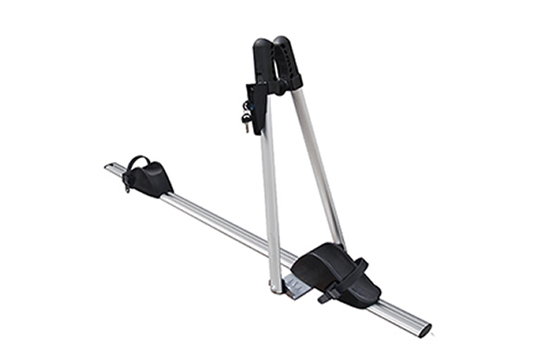 Roof Mounted
If you don't have a towbar, or can only tow a trailer without a bike rack, the roof mounted carrier is a great alternative.
Easy to secure onto roof bars
Doesn't interfere with parking
Adjusts to fit various tyre widths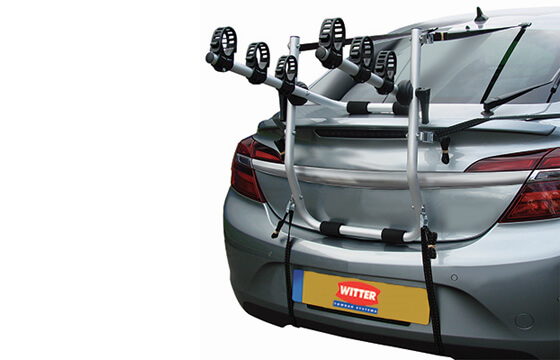 Rear Mounted
This is a great option for most vehicles and you don't need to be tall, strong or even have a particularly big car to carry your bikes.
Compatible with most cars
Don't need a towbar or roof rack
A simple way to carry multiple bikes
---
Our bike rack brands
At Ixplor, we care about finding you the simplest and most cost effective solutions. That's why we have bike racks from multiple brands which can offer you either the latest technical designs or something simple which suits your budget.
Witter bike racks can be mounted onto your towbar with options to carry either 2, 3 or 4 bikes, depending on which option you choose. Westfalia is dedicated to innovation and offer towbar mounted bike racks which can tilt forward and fold down when not in use. Maypole bike racks can either mount to your towbar, roof or the boot of your car, depending on whether you have a towbar or roof bars fitted.
Whatever your budget and whatever your needs, our bike rack brands have something for everyone.
---
Good to know
Although it may seem obvious, if you want to buy a towball mounted bike carrier, you will need a towbar to mount it to. Equally, if you want to use a roof mounted bike rack, you will require roof bars on top of your vehicle.
You should also consider whether you will be towing whilst carrying bikes on your car, as some bike racks are more suited to towing and carrying than others.
If you know you will be towing or you are purchasing a towball mounted bike rack, you have to also purchase a towbar electric kit to sync your car up to the tail lights on your bike rack, caravan or trailer. This way, you can be sure that you will always be seen on the road and are complying with legal requirements.
---